One of the most effective ways to improve your company's search ranking on Google is to get more high-quality online reviews from happy customers.
And one of the best places to display these reviews is on Google, where people are actively searching for information on products and services before making buying decisions.
However, getting customers to actually leave Google reviews can be difficult. Even happy customers forget, and some just can't be bothered to find out how to do it.
This is why it's important for you to get your Google reviews link and request reviews from customers directly.
But… where exactly do you get your Google reviews link?
This article will show you three ways to do it, and some tips for getting the most Google reviews.
Signup for a Google Business Profile
To start, make sure you've signed up for a Google Business Profile (formerly known as Google My Business) account. This creates a business profile which can appear on Google Maps and as a knowledge panel in Google Search.
Haven't signed up yet? Here are simple steps you can follow:
Step 1: Open your browser and go to accounts.google.com/signin.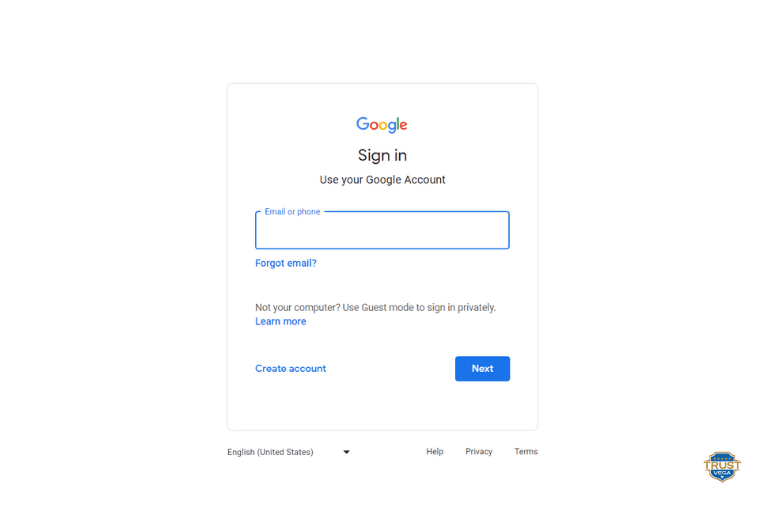 Step 2: Click "Create account".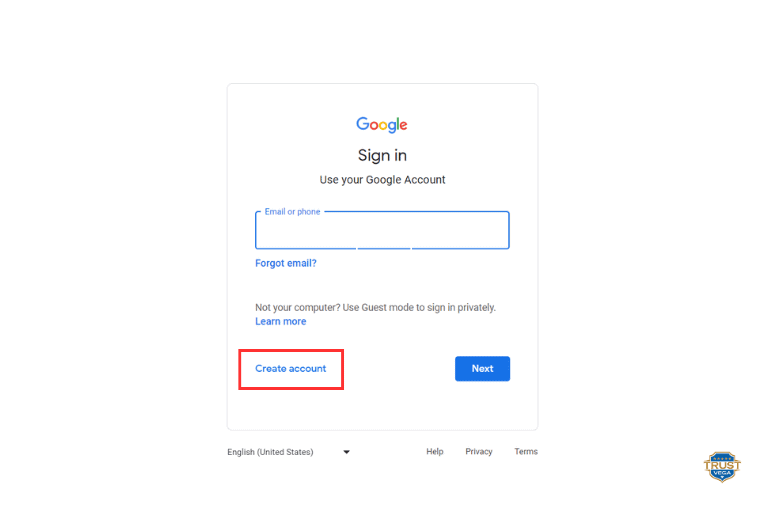 Step 3: There will be a drop-down list. Select "For work or my business".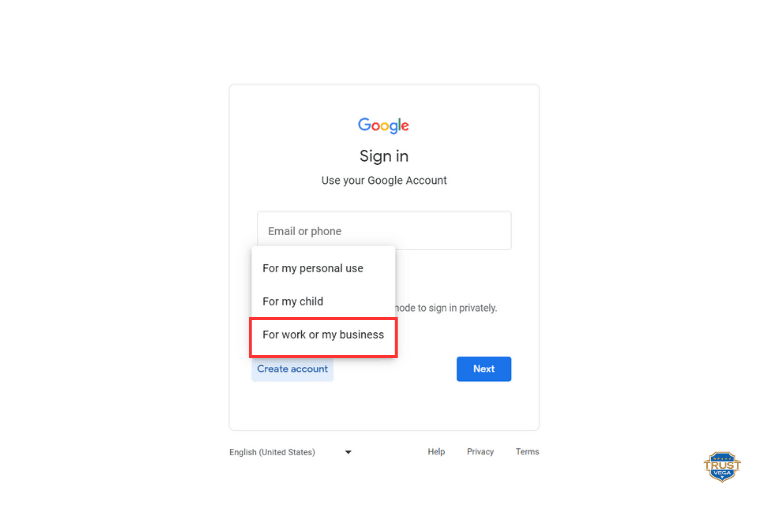 Step 4: Provide all necessary information.
After this, you have the option to complete the verification process now or later.
I highly recommend you verify right away, as you will need this to be eligible for the Google Business Profile Marketing Kit (see below). It also takes a few days to complete, as Google will send a postcard to your address for verification.
If you're not authorized to manage the Business Profile for a chain of stores, find the person in your organization who is authorized and continue the process with their help.
Can't users just search your business on Google and leave a review that way?
When customers have a great experience with your business, they almost always say they'll leave a review (especially positive reviews). But actually doing it is another story.
So, to answer the question, well, technically, yes. It is possible for a customer to search your business on Google, find the correct listing, and leave a review through the "Write a review" button.
However, for most users who are not familiar with this process, they may find this not easy to do and it takes time. So, they will more likely NOT leave a review, even if you provide them with instructions on how to do so.
This doesn't mean you should never ask them to do it. But if a large percentage of your customers drop off at this step, think about if you can make the process simpler or more inviting by adding a direct link to your Google reviews page.
To increase your chances of getting them to actually leave a review, send them a link that directs them straight to your Google Reviews.
How to Create a Google Review Link
Creating a Google Review link is easier than you think.
Here are a few simple ways to generate one:
1) Via Google Search
Sign in to your Google account.
Search for your business on Google.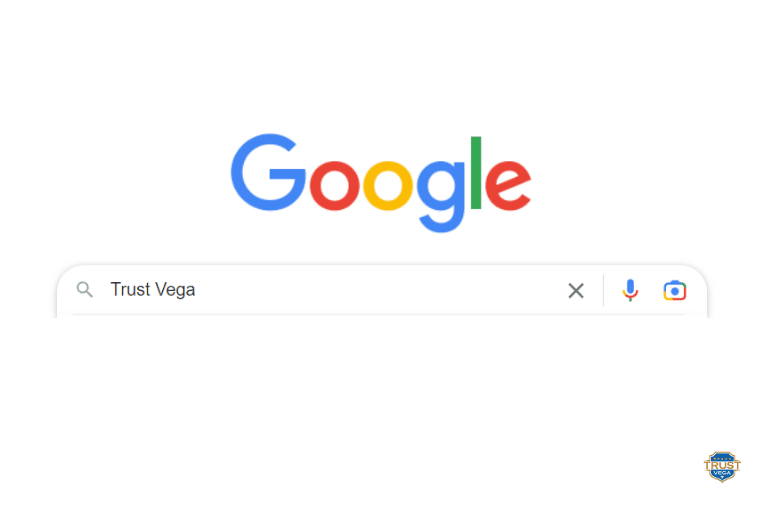 3. Go to your business listing area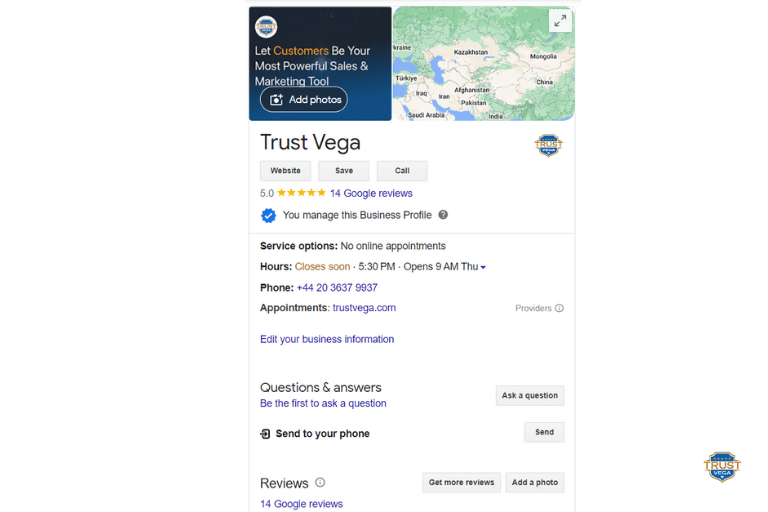 4. Click on the "Get more reviews" button.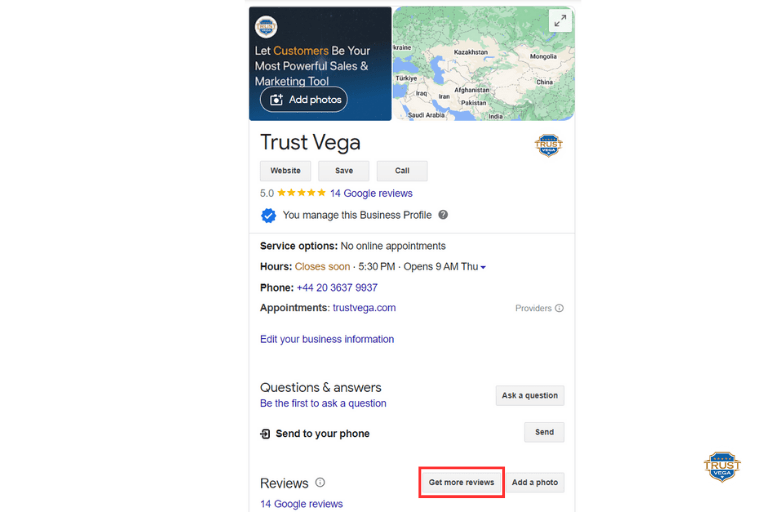 5. Your link to Google reviews will then appear! Copy and send it to your clients. You can share it via email, WhatsApp, or Facebook.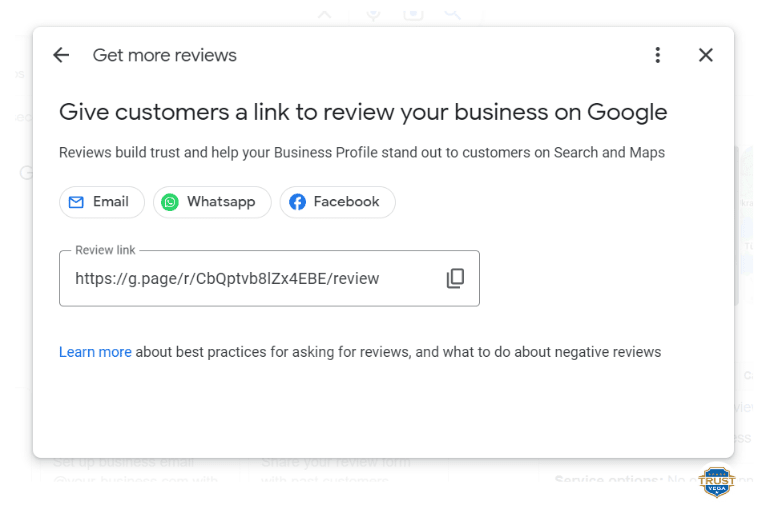 2) Via your Google Business Profile Manager
Go to your Google Business Profile account.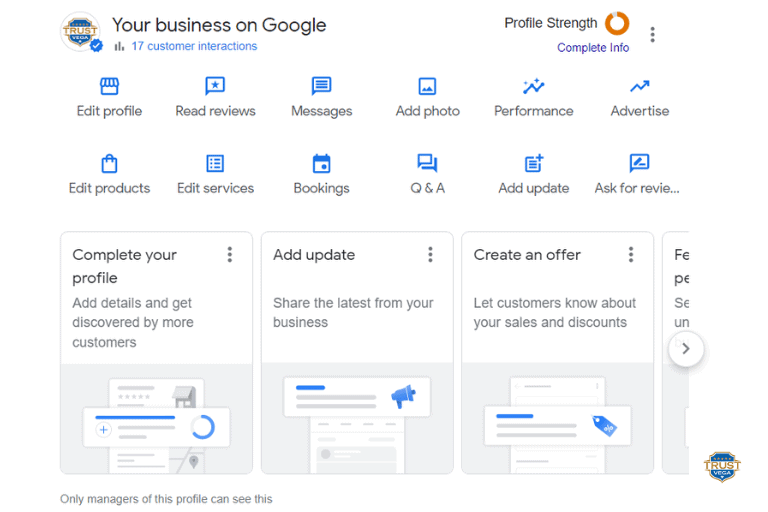 2. Click "Ask for reviews" button.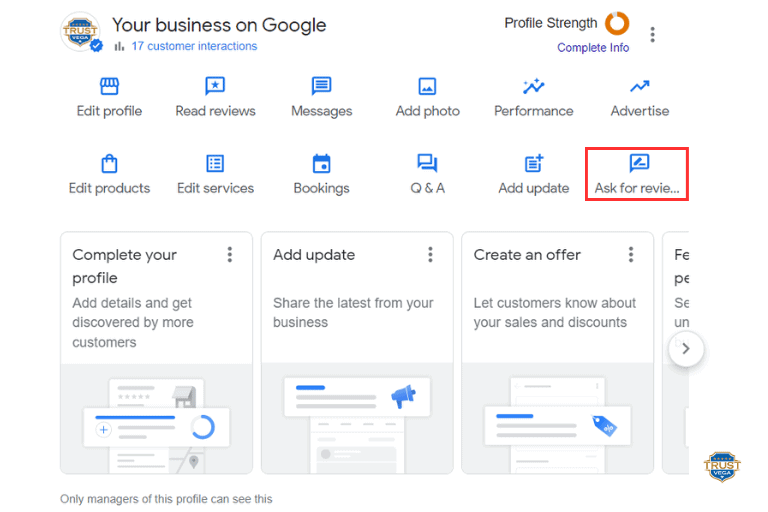 3. Copy the generated link and share it with your clients.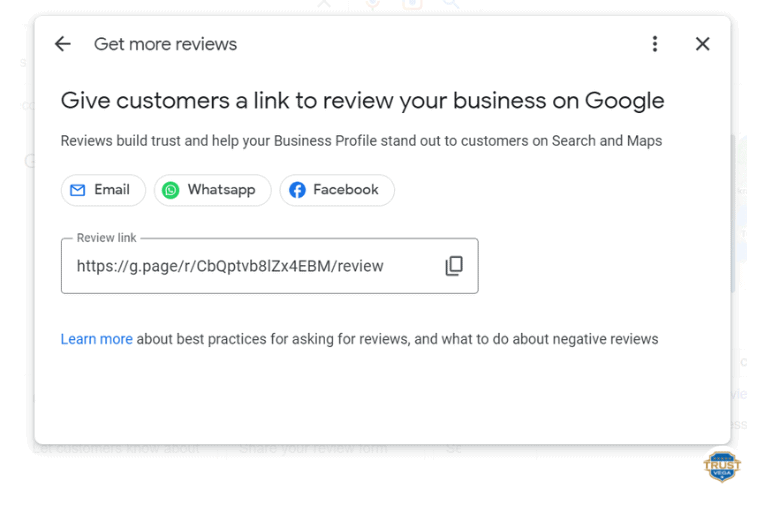 3) Via Place ID Finder Tool
This method is provided for completeness, but the above two options are far easier.
Go to the Place ID Finder tool located on the Google Maps platform.
Type and search your company name at the "Enter a location" field.
Click on your company name with its location that appears in the drop-down list.
Your place ID written in a small text window will appear, copy it.
Paste the ID in the URL below by replacing the "<place_id>" placeholder. https://search.google.com/local/writereview?placeid=<place_id>
Note: This only works for businesses with a physical address in Google Business Profile.
Service area businesses don't appear in this tool. In a situation like this, I highly recommend for you to take method #1 above to easily generate Google Reviews link.
How to get 'Review us on Google' marketing materials
Whilst you should encourage your customers to leave reviews on your Google business listing by following-up with them directly with your link to Google Reviews, it's also important to look at other ways you can achieve the best results.
By exploring other options, and pushing reviews from a number of different sources as well, you can maximise your chances of receiving more reviews and improving your ratings.
With Google Business Profile's Marketing Kit, you will be able to collect reviews in a variety of creative ways. This kit includes business cards, flyers, posters, social posts that are customizable and "Review us on Google" stickers that can be used to encourage your clients to write a review for your business.
You can display these items at your store or post them on your social media.
All of these you can get at no cost!
Here's how you can get it:
First, make sure your business is eligible for the marketing kit.
Enter your business name.
Download marketing materials.
Note: You can also customize other marketing materials according to your own liking.
How to get more Google reviews
Want more Google reviews? Here are some other ways to help you get more reviews on Google from your customers.
Make it easy for customers to leave a review by adding a prominent 'Leave a review' button on your website. This button should link directly to your Google Business Profile review link, so customers can leave a review without any extra effort.
Use QR codes
Generate a QR code for your Google Business Profile and print it on your posters, flyers, etc. This will allow customers to easily access your Google Business Profile page and leave a review from their mobile devices.
Send follow-up emails
After a customer makes a purchase or uses your services, follow up with them via email to thank them for their business and ask them to leave a review on your Google Business Profile. Make sure to include a direct review link to your Google Business Profile in the email to make it easy for customers to leave a review.
Share a link to your Google Business Profile page on your social media platforms like Twitter, Facebook, or LinkedIn. This will make it easy for customers to find your page and leave a review.
How To Supercharge The Whole Google Review Process
Another way to share your review link is by using a review management tool like Trust Vega.
Trust Vega is deigned to help businesses collect and manage customer reviews. In addition to this, integrating a Google Review link with Trust Vega can simplify the review collection process.
It allows you to collect and display reviews on your website AS WELL as on Google!
All from a single request.
As above, you can request reviews in a number of ways, including by email, web button, or via QR codes printed on invoices or packing slips etc.
If you choose email, you can add your customer's name and email address to the Trust Vega system and it will automatically send them up to three request emails, spaced five days apart.
Your customers can then simply follow the link in the email to give feedback.
Alternatively, a unique scannable QR code can be added to printed material or an iPad can be set up in-store to obtain feedback directly.
Once your customer gives feedback, they will be encouraged to leave a review on the other sites you care about (such as Google, TripAdvisor, TrustPilot etc) if their feedback is positive.
But… what if the feedback is negative?
If their feedback is negative, the focus is on getting more information privately so you can address the issue and hopefully turn their experience into a positive one.
Regardless of what type of review (positive or negative) a customer leaves, the links to the 3rd party reviews are still there (yes, Trust Vega doesn't allow review gating).
Plus, you can also publish feedback to your website once it comes in, with just one click!
Wanna try and see it for yourself? Start collecting your reviews today!