When it comes to Google reviews, it can be tricky to know which ones are genuine and which ones are fake, especially when you are a customer. However, as a business it becomes much more clear.
You might recognise the fact that you know this customer has never used your products or services before or their profile simply has one review – yours.
One fake review can be very bad for your business, so naturally you will want to try to get it deleted. But how exactly do you get this done?
Well, essentially it's a case of flagging the review as inappropriate and then filling out the follow up survey from Google. But there's a lot more to it than this.
Our guide will show you how you can remove fake Google reviews and how you can spot them to begin with. Read on to learn more.
Deleting Fake Google Reviews
We'll now show you the step by step guide for how you can get fake Google reviews removed (see also 'How Many Reviews Does My Business Need?').
Formally Review The Authenticity
Since there is no outright "delete" function for a review on Google, you'll need to formally review it, if you suspect that the review might not be genuine.
The problem is that this can take some time for Google to actually examine your complaint and then determine whether or not the review is real or fake.
It's important to note that there is never going to be a guarantee that Google will remove the review, so it's possible that you will need to communicate with the reviewer and try to resolve their problem.
Access Your Google Business Profile Account
If you are going to try to remove a review that you believe to be fake, you'll need to login to your Google Business Profile account.
Once you have done so, you'll have full access to everything, including all reviews that have been completed.
Head To The Reviews Section
Now that you're logged in, you'll now need to head to the "reviews" tab on the left hand side of the page.
Click this and you will be shown all of the reviews that your business has received.
Select The Potentially Fake Review
You will now have the option to select the review that you believe to be fake. If you have a lot of reviews, you might find it easier to sort the list using the functions at the top.
Once you have found the review, you'll need to flag it.
Flag The Review As Inappropriate
On the right hand side of the review in question, you will notice three dots. Click these dots and a function will appear saying "flag as inappropriate". After this, Google will ask you why you are reporting the review.
Answer The Question
Numerous options will appear when Google asks you why you are reporting the review.
From here, you should select the "spam" option if you suspect a review is fake, but there can be a few options that might be more relevant.
It depends on what the review was and who you might suspect it came from. Simply select the options accordingly.
Submit And Wait
You will then need to submit your complaint and wait for Google to respond. As we mentioned, there's no absolute guarantee that Google will remove the review and it's possible that they contact you to ask for more information.
Once your process has been completed, Google will contact you to tell you they have completed your request.
Communicate With The Reviewer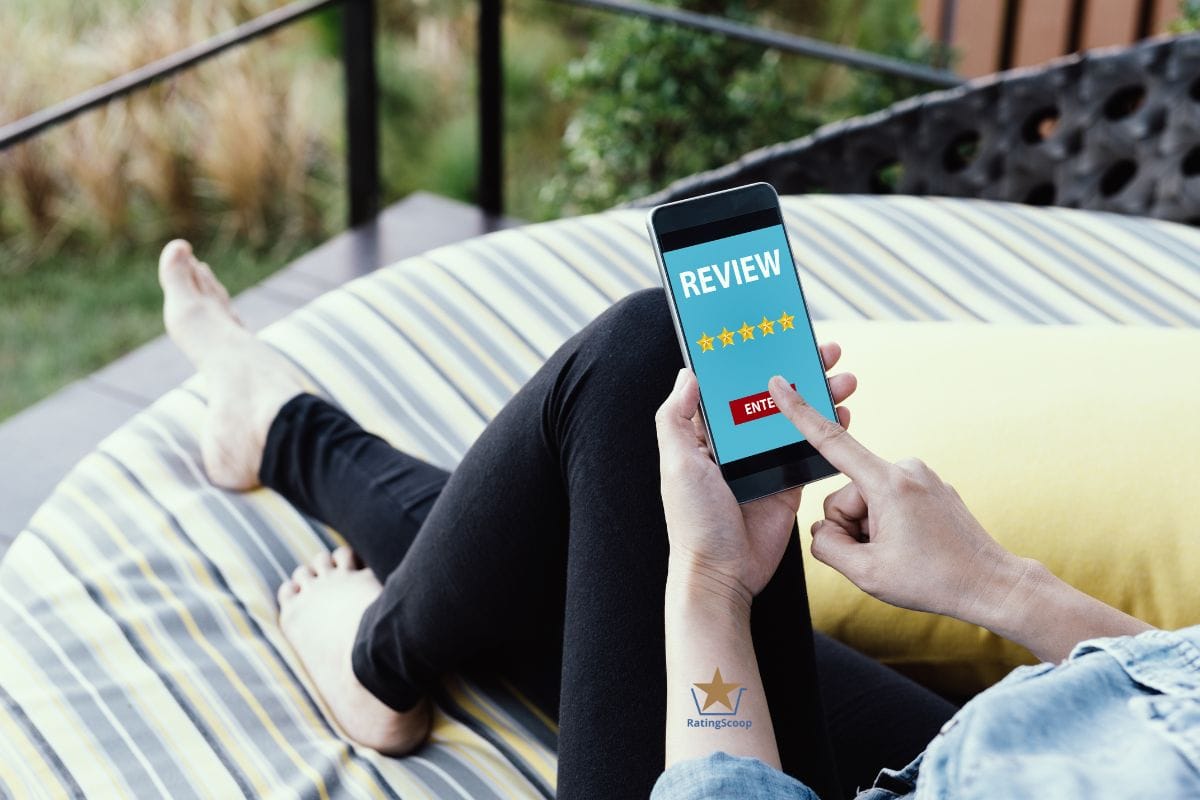 Whether or not you think the review is fake or not, it's always going to be good for business if you respond to the review in question.
Many other customers will read your response and they can make their minds up accordingly.
However, if the review is in fact genuine, the reviewer might be interested in your response and you may even be able to work towards a resolution.
At which point, it's also possible the reviewer will remove their comments directly.
How To Spot A Fake Google Review?
You will also want to know how exactly you might spot a fake Google review in the first place. Here's some top tips.
Read The Review's Details
Generally speaking, a fake review of a business will have fake and non-specific details of their experience.
For example, if a fake review is placed to a restaurant, there may be absolutely no details on the staff, food or atmosphere.
This is because the fake reviewer has no real experience to review and therefore their review will lack in any real detail or depth.
If a photograph is linked to the review, it's possible they have used a fake one too.
Check The Language
Studies have suggested that when people are writing fake reviews, they are more interested in writing a compelling narrative to try to either put off other potential customers, or annoy the owners of the business.
As a result of this, their language may not be as high quality as you may expect other reviewers to use.
Their grammar might be poor, they may use simple language and they may use profanity.
Essentially, their focus is on building a believable story rather than writing perfectly for a print audience.
You may also notice that they are using a lot of exclamation points or capital letters.
Studies have suggested that the majority of fake reviews tend to use this sort of inflammatory punctuation and capitalization.
This could be due to a psychological connection that this will somehow enhance the negative connotations of their review.
Check The Reviewer's Profile
Of course, to create a Google review, you will need to have created a Google account.
Most genuine Google users (and likely genuine reviews) will have a profile picture and a proper name.
Fake reviewers will typically use a fake account and might use either a joke profile picture, or not use one whatsoever.
At this point, it's a good idea to check their name and assess whether it's a joke name or a generic name such as John Doe.
Check If The Reviewer Has Reviewed Other Businesses
Genuine reviewers will likely have reviewed other businesses.
If you are the only business they have reviewed, the chances are that this review is fake – however this is not always the case.
You should also pay attention to what review responses they have provided to other businesses, if they have multiple.
Check the content and establish for yourself whether or not you think this reviewer is genuine, as the rest of their reviews may simply be all negative and fake reviews to a whole host of other businesses.
Final Thoughts
Fake Google reviews can be detrimental to your business and your own personal reputation, so it's always going to be important that you pay attention to them and get any potentially fake reviews removed.
We hope this guide has been useful for you. Good luck.