Online reviews have become more and more important over the past few years, but how many reviews does your business need to make a real difference?
The quick answer is this: your business needs at least 5 recent reviews.
But, as with many things in life, the devil is in the details.
So let's dive in.
How Many Reviews Does My Business Need?
As mentioned above, your business needs 5 reviews to move the needle.
That's because the purchase likelihood for a product with 5 reviews is 270% greater than the purchase likelihood of a product with no customer reviews [1].
So having 50 reviews must be even better right?
Wrong!
While having more reviews never hurts, the power of those extra reviews to convert even more customers decreases rapidly, and having 50 reviews has much the same effect as 5 reviews.
But… and this is the kicker… the reviews have to be fresh!
That's because customers tend to ignore or devalue reviews that are over 2 weeks old.
And although the pandemic has made customers more accepting of older reviews, they still prefer more recent ones overall. [2]
So it is important to keep on top of your customer feedback process to ensure you have a steady stream of reviews coming in.
A sweet spot would be to aim to get at least 5 new reviews every couple of weeks (see also 'What Percentage Of People Read Reviews?').
Can You Have Too Many Good Reviews?
The answer to this question may surprise you, however it runs in line with the common saying 'too much of a good thing'.
It definitely is possible to have too many 5 star reviews and too much positive feedback.
This is because over the last few years, customers have become more and more wary of online reviews (see also 'The Percentage Of People That Trust Online Reviews').
Unfortunately, the power that reviews have to influence customers has not been missed by unscrupulous businesses and scammers, who buy fake reviews.
Customers just want an honest understanding of the products that you have to offer, so they tend to look for negative reviews as well as the positive in order to make sure that they can rely on the reviews.
And as the research shows, customers tend to trust businesses with an average score of 4.0–4.7 more than those with all 5 star reviews!
However, if you receive any negative reviews, it is very important that you respond and ensure that you attempt to fix the problem.
Does Quantity Of Reviews Matter?
It is a better idea to look at the quality of the reviews, rather than the quantity. You want your customer to understand the company that they are buying from and know what they are getting themselves into.
Polls show that 92% of people aged 18-34 are able to understand which reviews are fake and which are real.
People are reading a lot more reviews these days before they make their purchase, and these reviews need to be trustworthy.
Should You Respond To Reviews?
Polls have shown that it is very important to respond to reviews because it shows there is a human behind the business.
It also shows 'proof of life' for your business, reassuring customers you are there and willing to respond to customers.
In some cases, your responses to negative reviews are more important than 5 star reviews. This is because they show honesty and transparency between the customer and the business.
How To Make Your Business Stand Out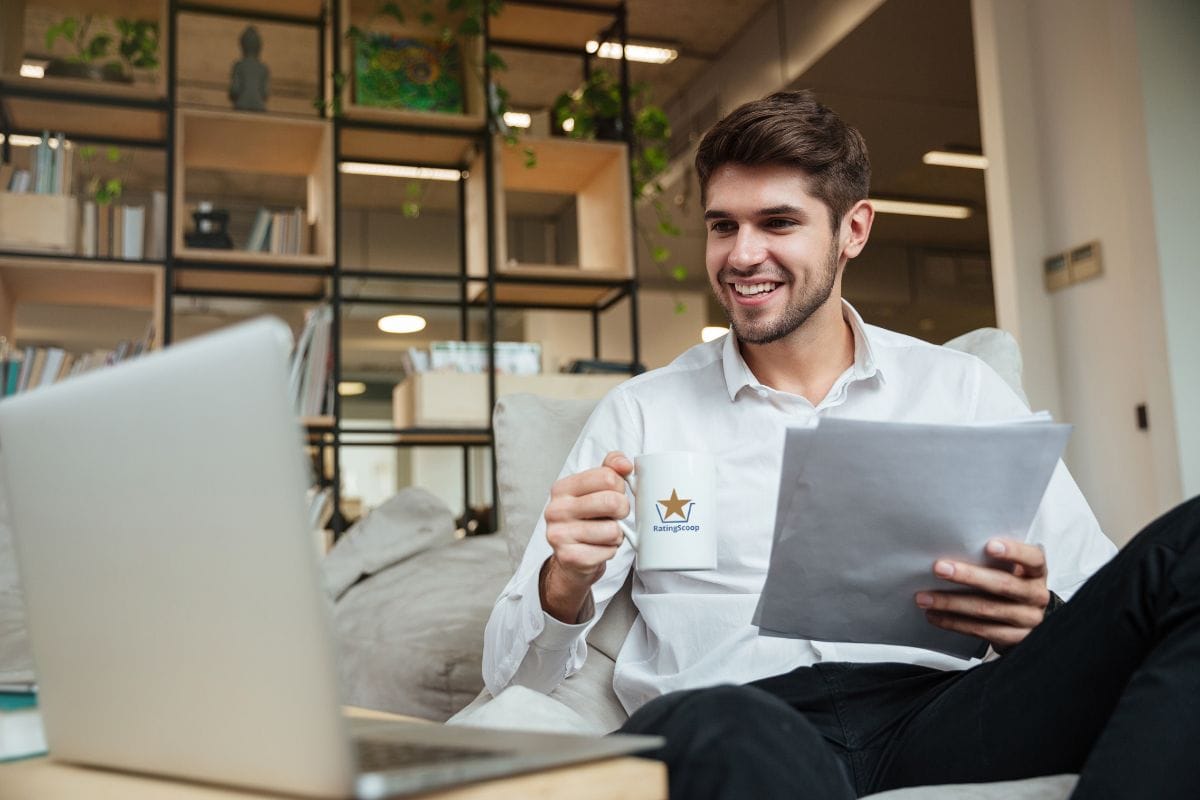 It is very important to try and make your business stand out from the rest. You can do this by following some of the following key steps:
Develop Meaningful Relationships With Your Customers
This can be done by responding to customer feedback quickly and effectively (see also 'The Top 5 Questions To Ask Customers When Requesting Feedback').
You can also do this by developing a casual tone when you are talking to your customers, rather than keeping it too serious.
We have already touched on how this can be done, and it is a very important method to use if you are looking to develop new customer relationships.
Use Technology To Connect With Customers
Using technology as a tool to connect your staff and customers together is a great way to make your business stand out. However, you don't want this to be the only way that the customers interact with you.
You can use bots to reply to certain customers if their comments are fairly generic, but you should make sure that it is not only bots that you are using to interact with your customers.
It is very important that you are interacting to create good customer relationships.
Aim For Five To Ten New Reviews Every Week
It is very important to make sure that you have plenty of new reviews every week to make sure that your customers remain engaged.
This can be done by prompting customers to give a review by sending out emails or through other means.
Trust Vega can help you stay on top of your review requests and review management.
Be Proactive
In business, it is very important to be proactive. When it comes to online reviews, it is important to ensure that everyone is aware of the good service that you are providing.
You will get a snapshot of how you can improve, as well as the type of service that you are providing.
You should make sure that you are responding to the reviews that are being left and that your business is impacted by them.
Increase Trust
Trust is quite hard to come by when it comes to businesses, as customers are aware you are looking to make money from them.
Reviews are one way that you can increase customer satisfaction and understand what people are expecting from your business. This will increase trust.
This doesn't stop with just a handful of reviews. You will need a constant stream of reviews in order to achieve this trust. This will help to improve your company's reputation and, in turn, will help your business.
Final Thoughts
It is important to make sure that you have lots of reviews as this is what many customers look at before they make a purchase.
While it may seem counterintuitive, it is important that not all of these reviews are positive, as you need to make sure that the reviews seem reliable and trustworthy to customers.