When we heard the Riverview FC under-13 team were looking for a new sponsor, we couldn't leave them hanging.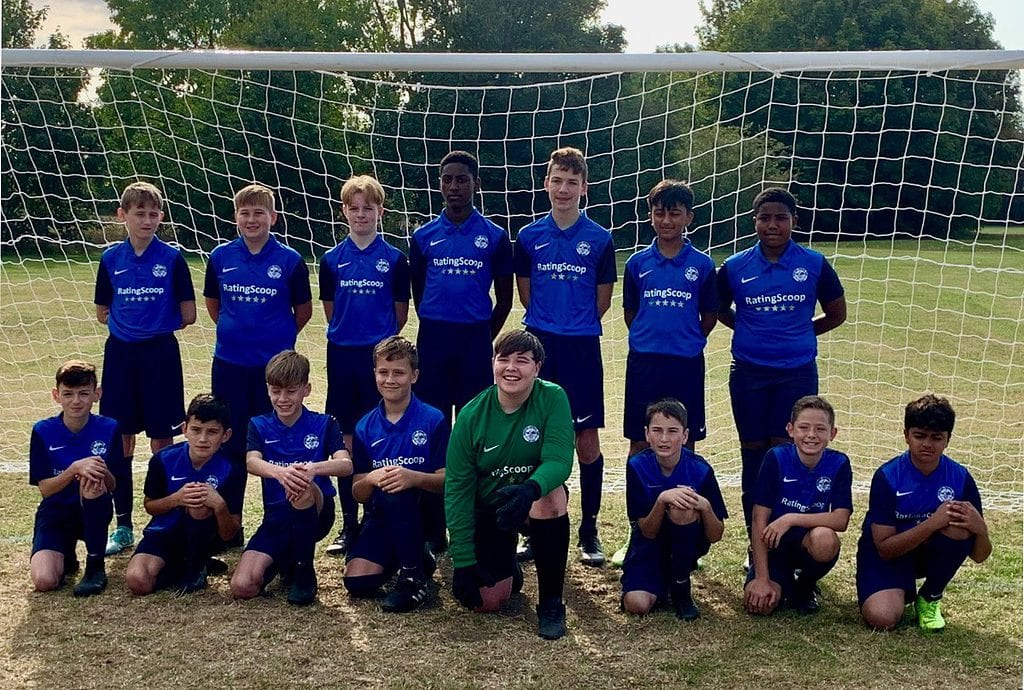 About Riverview FC
Based in Gravesend, Riverview FC is a grassroots youth football club that caters for ages 8-14. It's had a few incarnations over the years, and was re-started in 2018 to meet the needs of the local community.
They now have four teams, who meet weekly for training, as well as competing in the annual SelKent League.
Like most grassroots football clubs, they rely on the goodwill of coaches, volunteers, and parents to keep running. Business sponsorship is also important because it helps cover expenses… and this helps make the game accessible to more young people.
But 2020 has been a tough year for everyone, and this has affected clubs across the country.
In fact, a "State of Play" report last month reveals that 10% of grassroots clubs now face closure, 17% of parents can no longer afford or pay subs, and business sponsorships are drying up fast.
Riverview's New Kit For 2020 Gets 5 Stars
So when we heard that Riverview's Under-13 team had lost their sponsor due to the COVID-19 pandemic… right before the start of the 2020 season… we knew we had to help.
Our sponsorship enabled them to buy new home and away kits for the entire team, as well as easing their cashflow.
I was lucky enough to be on the sidelines at the start of the league, when the team revealed their new kit for the team photo.
Since then, they have played two games, and are currently sitting joint 4th in the league table.
Good luck this season lads, your new kit looks great!