Google's mission is to make information "universally accessible and useful", and as such they are always finding ways to provide users with the most relevant, highest quality results.
Reviews have always been an important part of Google's local business search results, because they provide searchers with a relevant, at-a-glance, crowdsourced snapshot of how good a business is.
So it is a welcome (if not huge) surprise to see Google now appearing to roll out the review star ratings to their local business reviews panel.
Here's what ours currently looks like: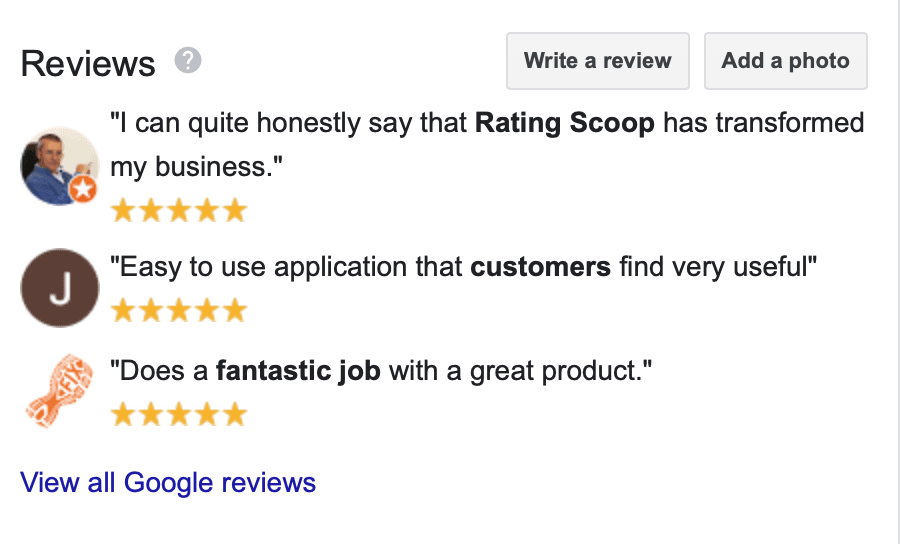 The stars add some great at-a-glance context, especially in cases where the words themselves could be interpreted either positively or negatively.
And with Google placing more and more emphasis on reviews, we recommend you make it a focus to ask your customers for reviews so that you build up a solid web of influence for your brand across social media, and on Google.
Trust Vega can help you do this on autopilot, but regardless of whether you use our service or go it alone, the important thing is that you don't leave review collection to chance.
By taking charge of review monitoring and review collection, you can build a strong brand reputation that makes it easy to attract customers.