While onboarding a new customer this week, it reminded me how much confusion there is between reviews and testimonials – even in some of the top ranking articles on the subject!
(The difference, surprisingly, can be summed up in two words…)
Anyhow, in this case, the customer (who is in a regulated healthcare profession), was restricted from using testimonials by her registering body for ethical reasons.
But the blunt enforcement of that rule meant she was not allowed to display any reviews on her website either! She could only show the star rating.
To accommodate this peculiar situation, we've rolled out a new feature: hosted reviews.
This allows Trust Vega reviews to be shown from a page hosted on our website, just like all the other 3rd party review sites do.
This feature is activated automatically if you do not set a Reviews Page URL in your settings.

When the feature is activated, the summary widget will show a 'Powered by' message to demonstrate that the reviews are external: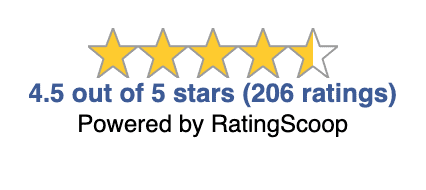 However…
We recommend you DON'T use the hosted reviews feature unless you absolutely have to.
That's because, displaying 1st party reviews on your website not only adds credibility, but also gives your website all the SEO benefits that fresh, keyword rich reviews have to offer.