A "sting operation" conducted by consumer rights champions, Which?, has revealed a worrying number of businesses paying for fake Google reviews.
The reason why, as they explain in the following video, is simple – reviews work! – and Google is the "800lb gorilla" of review sites because it influences search engine rankings too.
The report highlights the fact that fake positive reviews steal business away from honest, hardworking traders. And by putting business in the hands of dishonest and unscrupulous traders, this poses a threat to consumers.
Their conclusion is to call on the Competition and Markets Authority (CMA) to take strong action. They want to see sanctions against the likes of Google if they can't prevent fake reviews (see also 'How To Delete Fake Google Reviews'), and they want the 'dark web' of fake review trading companies shut down.
Now I applaud their efforts in highlighting this ever-present and serious issue, but…
Fake positive reviews are just PART of the problem
You see, honest, hardworking traders can also be the victim of fake negative reviews, which damage their reputation and costs them business.
These usually come from disgruntled ex-employees and competitors. But in extreme cases, can be the result of organised "review extortion".
And when a fake negative review cripples their business, even the most honest of traders may be tempted to turn to the dark side to fix the issue.
Thing is… While a clamp-down on fake review companies may help, it's going to be a slow process. Like "Whack-a-Mole", as long as demand for fake reviews is there, they will reappear.
There is another way, however.
You see, the only reason the fake review industry works is because of a quirk of human nature.
MOTIVATION
Unhappy customers, disgruntled employees, and competitors are highly motivated to share their pain… And nothing is more painful than a business-damaging negative review.
Happy customers, on the other hand, tend to get back to their day-to-day life and quickly forget… EVEN if they were willing to give a review at the point of service.
This imbalance in motivation is the reason why so many companies FEAR reviews (see also 'Recommendations VS Reviews').
Thing is, doing nothing is not an option because motivated people ALWAYS find a way.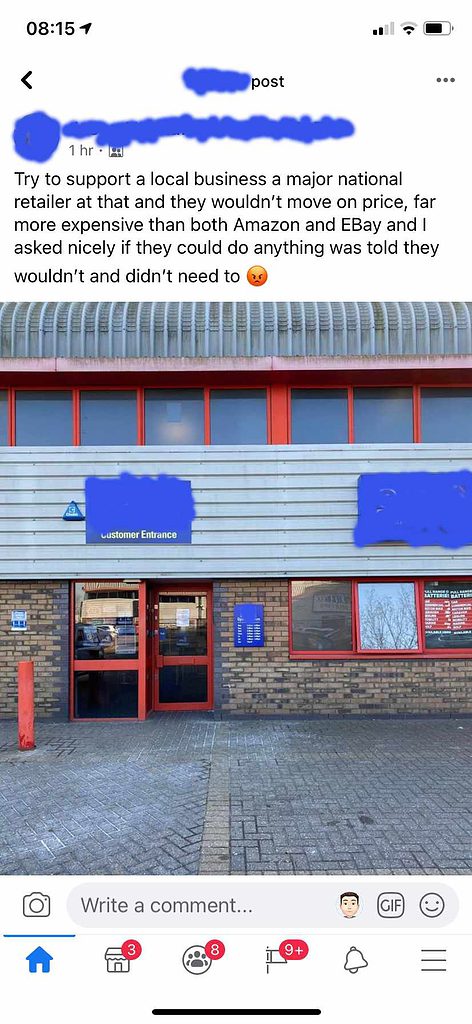 The solution is simple
Make sure you are CONSISTENT and PROACTIVE in requesting reviews from customers.
And follow-up more than one time to help customers overcome forgotten best intentions!
If you do that, you STILL won't get a review from every single customer.
But you WILL see your reviews start growing in a predictable way.
And once you build a strong average rating, you become resilient against fake reviews (see also 'How Many Fake Online Reviews Are There? What The Data Suggests').
That's why I built Trust Vega.
It helps businesses get reviews that accurately reflect just how awesome they are.
It's the engine that turns happy customers into influencers on your website and social media.
So if you don't care about making customers happy…? Sorry, we can't help you…
But if you do, and want to keep your reputation safe from fake reviews, get started below.